Plant Tour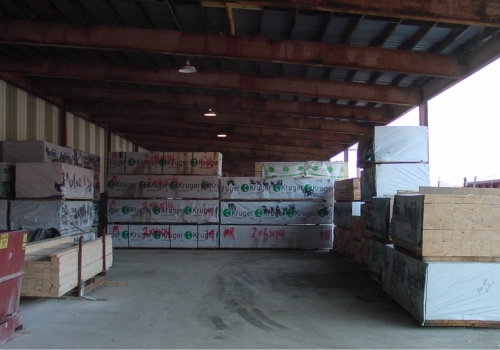 Building materials for all projects are purchased in bulk. We keep a
ready supply to absorb market fluctuations and control costs. All
material is protected from the weather.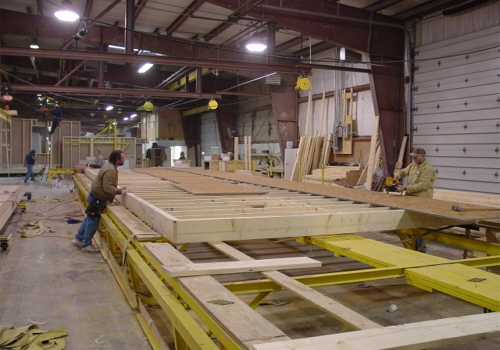 Floor systems are framed on jigs to ensure they are plumb and level.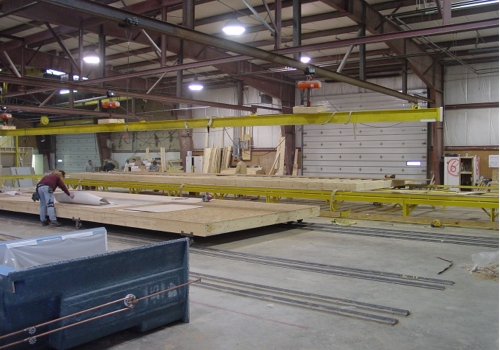 The floor system is set in place on the assembly line.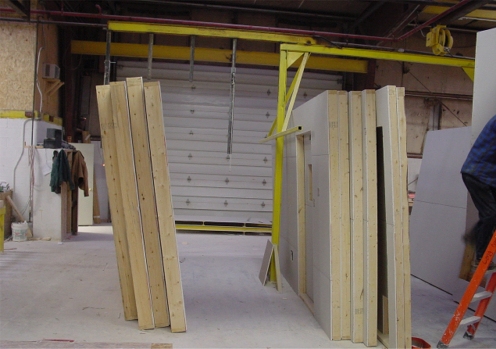 Wall systems are also framed on a jig and then stored until needed.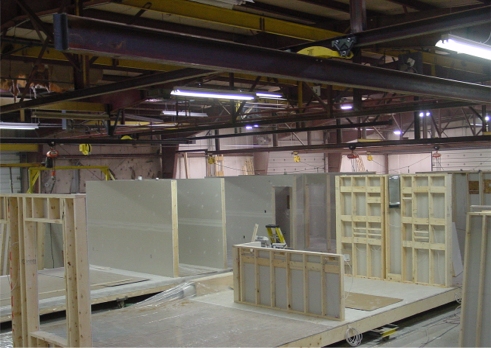 The wall systems are then placed on the floor and set in place by the use of a small hoist.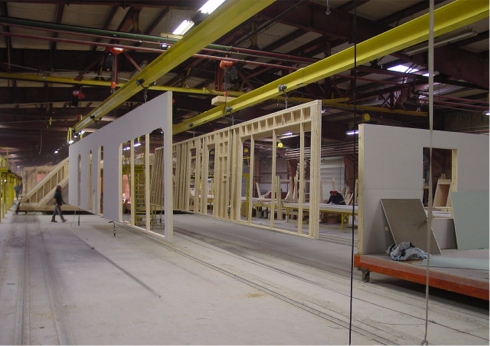 The mating walls are ready for the next floor system to arrive in that station.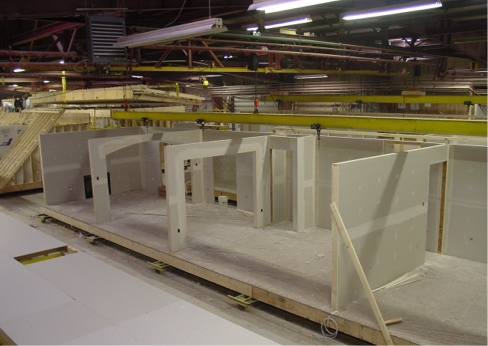 An overhead view of the wall station.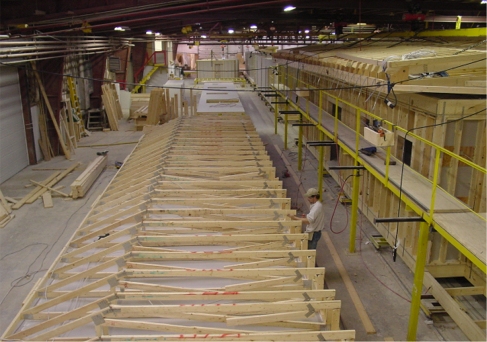 The roof system is framed on a jig and then raised into place on the unit.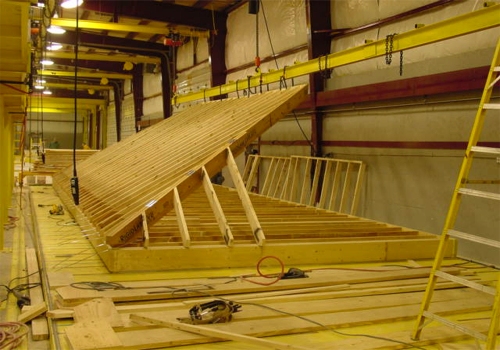 A hip roof is being framed to be installed on a colonial style house.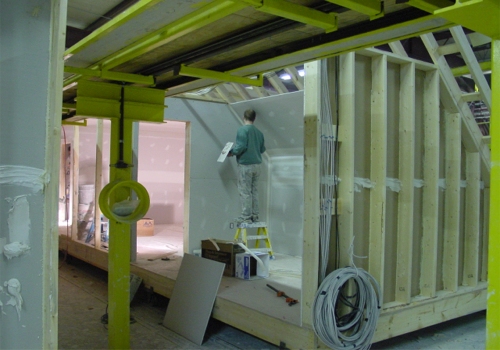 Interior sheetrock work being completed.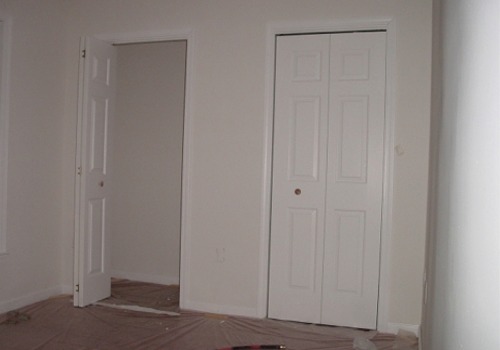 Interior doors and trim being installed.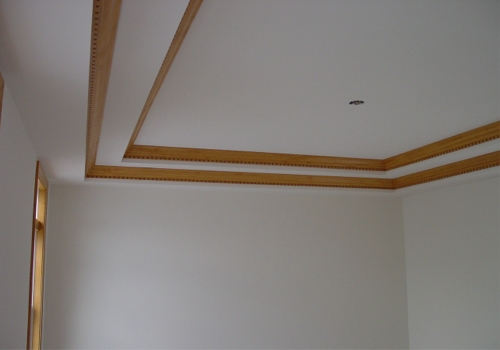 We build many custom features including this trey ceiling with crown moulding.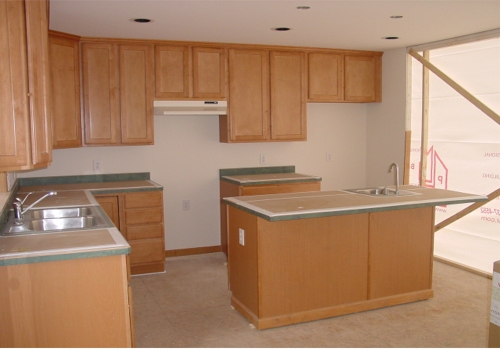 We build custom kitchens from many styles and designs.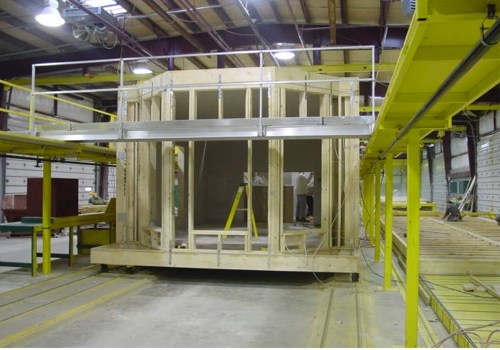 We also build custom shapes and layouts.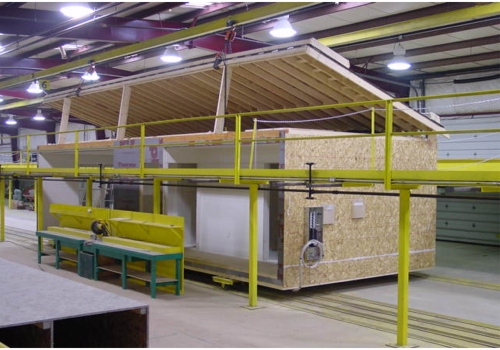 A custom unit being prepared for final inspection.
The roof system is folded down to allow for transport to the job site.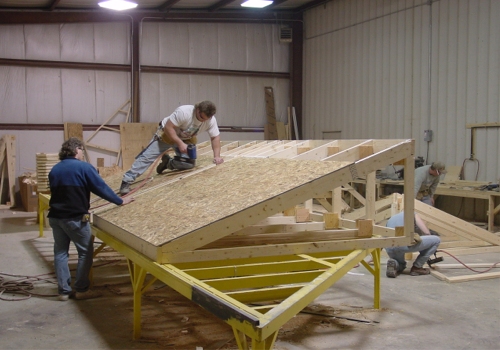 A porch overhang is being built.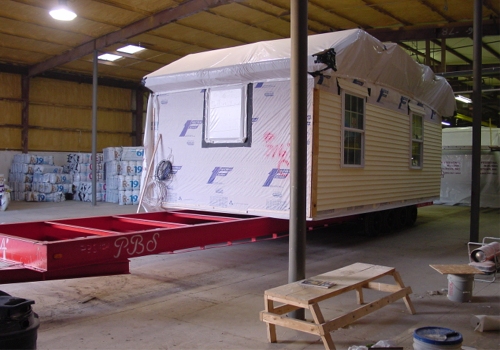 This unit has been wrapped and is ready for transport.